Many of the weekly updates I now do are on a Facebook Page named New Orleans Warehouse District and on the New Orleans Condo TrendsBlog which talks about the entire New Orleans Condo Market.  Check out my facebook page on the New Orleans Warehouse District as well. 

                            Warehouse District Condos Update- Summer of 2010 

     Business has really taken off in the last month.  There is a natural turnover of unit this time of year.  Its a favorite place for young professionals starting new careers and well as medical students, residents, and other college students looking for places.  The rental market has become rather tight making it harder to find reasonable rentals.  The second home buyer has also come back into the market especially for second home buyers in the last 8 weeks.

     The second home buyers this year are opting for the two bedroom in the 300k range.  The second home condo buyers are looking for units that have been updated, have amenities and have parking or parking easily accessible.  We are seeing a few more families wanting these units so they need larger units.    

      Pricing has been rather stable over the last couple of years so the units are easy to price and see which ones are asking too much for there units.  The units that are not updated still are having a harder time selling.  If you can do some work on the units themselves then there may be some sweat equity if this is what you are after.  

      People are mentioning parking much more often this year over previous years.  Warehouse Condos and the closeness of town and shopping are making the units a very energy efficient purshase as you really do not need a car for many things in this area of town.  The units tend to be small and well insulated old buildings just do not use the power of homes.  This factor may be playing a larger and larger role in the thoughts of people purchasing.

     People always ask about foreclosures in this area of town.  There are none that I know of since its not overbuilt and demand remains high for the right thing.  Everyone has to have resale in mind when purchasing and that is when a condo specialist is worth buying through.  View my recent blog New Orleans Condo Trends on second homes. 

Warehouse District Update-December 2007

     I expect business and sales to pick up over the next couple of weeks and into next year. There are a couple of nice buys in all categories and price ranges. There is normally less action this time of year meaning buyers can get some nice deals since there are not a lot of people buying but they do look. The cheaper things will begin to sell first followed by the better luxury units. The updated units are still the most popular by far. The 25 story Tragage Condos project is still a go on Annunciation. The Trump Towers will open their sales office by Dec.15, 2007. If these two projects get started this will have a big influence on the entire Warehouse District area in a very positive way. The new units at 333 Girod are nice Luxury units in the 400k range that look very classy. The Rotunda Condo conversion on 330 Julia Street is underway. Some of the units will have parking and some will not. The common areas are not currently updated but are on there way to being updated. The units have a variety of sizes and configurations and the best thing about these units is their great location.  

     People wonder what the sub-prime mess will have on the area. I think it will have no effect except on the psycology of buyers and sellers. I have only had one sub-prime sale in my last 200 sales. Many people pay cash and put a lot down. The interest rates being lower will have a positive effect. The fact that the City of New Orleans will lower their millage rate will mean that taxes will be lower for almost all condo owners because they bought in the last 5 years. The Warehouse District is becoming a choice for second home buyers which will be another positive factor. The big increases in Insurance are already factored in most of the condo fees so that should hold down the increases in condo fees. The interest rates were below 6% today on a 30 year loan Dec 3, 2007  
  

     Warehouse District Update-October 2007-Business is much slower than it was earlier in the year. There are some nice low priced units currently on the market. There are also some motivated sellers that have moved on and need to sell. This is the best time of year to buy because there are generally less buyers this time of year. In the Spring and Summer most of these nicer units would have sold. There are still some sellers that have their prices too high for what they have. This applies to all price ranges. The nicer sthings are still selling. The pre-sales of several complexes have been called off because of lack of interest in that particular developement. There are sever nice ones moving forward because they have something to offer. This has always been a hard pre-sale market for everything and surely including condos. Rents have been stable. I still expect growth in the area but to a much lesser degree because many of the conversions from rentals to condos have already taken place. Look for the Rounda apartments to be converted into condos in the future.

      Warehouse District Update-August 2007-Prices have become much more reasonable as the sellers realize that there is no Katrina premium to be gained on the sale of their units. There are some nice one bedrooms on the market at prices that are very much like those of 2005. The units that are in need of updating are sitting on the market a little longer as people do not want to fix up. It is easy however to get someone as they are not as busy as they once were. I have been getting a number of inquiries on second homes as the summer comes to an end. it could be a good time to look for second homes as you have a little more to look at and some very serious sellers. Mills Row a new developement is over 60% sold. The upper end of the market has been much slower so look for prices to be softer as you get over 350k. There are a lot of people that would once consider only the French Quarter view the Warehouse District as the place to be. Its worth the look.

     The World War II Museum is expanding and the building have been torn down to make way for the new buildings. 

    Most of the post Katrina increases in insurance is already built into the condo fees so look for the condo fees to stay steady. The streets are much cleaner which is a welcome site. New assessments have been sent out to the units. Most should fair fairly well as most of the units in this area were purchased in the last 5 years. it could mean that a drop in the millage rates could lower your future taxes. Its only fair to get a break.

Katrina - Had little effect on the buildings in the Warehouse area other than broken windows caused by flying debris and some water damage with some of the roofs. All the damage has been long since been repaired. The condos have seen their insurance premiums increase as a result of the storm but nothing like that of the single family homes in the area. There were several projects being finished that were pushed back  or slowed down due to a labor shortage. Several more projects were put on the back burner and some are moving ahead.  Most notably are the Trump Towers on  Poydras and the Tracage on Annunciation near the Mississippi River Bridge. There are a number of small projects that are also moving forward as the activity picks up. The Mills Row Condos have been doing well in the last 2 months as many of the better units have been sold.

Appreciation- Immediately following the storm and as people returned from Katrina imposed exile prices did take a quick jump as people needed places to stay. Just as soon as that happened people also needed to depart. In that respect the market after an initial up turn induced by the storm has been very steady as resales have picked up as there is little competition from new conversions and the pre-sale units are at much higher prices. Many of the prices are a little above those of the summer of 2005 when there were over 200 hundred sales at the Cotton Mill Condos, Sugar Plantation among others. Some units are up that have the things that people want. You have to have an updated unit in this area to have worthwhile appreciation with parking to also be a strong consideration. Its hard to put a number on the increase as factors such as pre-sales and the demands have changed. The French Quarter has become soft and many who would once buy in the Quarter are more than willing to look in the Warehouse District. Lets say the appreciation on average is 5-7% over the past two years for the nicer units.

There have been some complexes that have seen their demand grow. The Federal Fibre Mills has been the case. Many of the resale units have been upgraded by previous owners and people like the common area which is second to none in the area. I sold one in the Fibre Mills in the summer of 2005 for 257k which would get 299k today. Of course my client got a good buy as many tend to do. Most of the buildings will do well if you upgrade your unit getting out what you put into it plus some. Its doing the correct things that will appeal to the most buyers.


My initial interest in the warehouse district started off as a place to sell condos. It has developed into an understanding of why it is becoming a hot real estate area. Its vibrant , it old , its trendy, and you are close to everything. You can walk to the French Quarter or you can ride the street car to Audubon Park. You can enjoy yourself for several days while not even using your car. The trasformations of former warehouses and office buildings makes for a variety of housing not usually seen in the Southern United States. They are not called lofts here, but warehouse condos. These condos come in a variety of sizes, ages, styles, and many are almost new except for the fronts.

 New Orleans Warehouse District Condos
Warehouse condos, downtown living in New Orleans



       The initial trend was to convert old warehouses and office to condo units and rentals. The tax credits for developers helped the current surge in units and new construction. The historic nature of the buildings had to be kept in tack for the tax credit. The initial renovations have turned much larger with new construction such as 625 St. Charles and even newer developements like the Sugarmill Plantation where the exterior wall are kept in tack but it is essentially new construction. At each phase the units have gotton more expensive and the developers are offering more. It is getting harder to find units below 200k and most 2 bedroom units are going to be over 200k as 2005 is here.Under 200k are more likely one bedroom units. Getting a condo with parking is really a plus even though you may not need it that often if you work downtown.

 Warehouse District Condos and Lofts
| | | |
| --- | --- | --- |
| | | |
|   |   |   |
      
  The Warehouse District and the downtown area is one of the hottest real estate areas in the New Orleans Metro market. The trend is to nicer finished units and conversions from rentals that are the value plays. New projects are on the drawing board. Some sell out quickly because of location and style. Others will not be as fast, but prices are going up with each development. I expect this area of town could see a doubling of new residents in the next couple of years. 

      Most of the units that you will find are going to be smaller in size than you would expect. They are generally going to feel larger than the measured square footage. The high ceiling and large windows are going to give you this feel. Small kitchens are the norm. Most of the units have been converted or updated in the last 5 years so you will see new appliance, granite counter tops, stackable washer/dryer and updates.  Most people like the turn key nature of the projects. You lock up and leave at any time. 

     There was very little damage from Hurricane Katrina in this area. There was no flooding of units and minor wind damage. You have to remember this is an old area of town with many buildings being over 100 years old. You will have your larger complexes with nice courtyards, pools, exercise rooms, security on site parking and you will will have the smaller very quiet units. it will all depend upon what you want. There are very few three bedrooms with most of the units being larger one bedroom units and two bedroom units. The prices are changing over the years and most have seen nice appreciation in the last 5 years. 


625 St. Charles Ave, One of first condo projects built to be condos

Julia and Camp Street

700 South Peters Condos is a great location near everything.

Commerce Steet, Center of Warehouse District leading to the Italian Plaza

The Civic theater has been transformed into upscale apartments on Barone Street

Corner of Julia and Magazine, Attorney's offices

Parking lot mural on Hilton Garage, going to Riverwalk

Bring your marbles to Diamond Street near the Convention Center

Why not express yourself in art. Diamond Street in Warehouse District

Warehouse District Farmers Market on Magazine Street
The New Orleans Convention Center

The Morial Convention center is the engine that drives the tourist industry
and is responsibe for the revitalization of the warehouse area. It is 10.5
blocks long with over 1.1 million sq. ft. on one level. It ranks among the top
10 convention centers in the United States.It features over 95 events per year.


Very quiet nite from Gallery Row after Katrina

View of the Mississippi River bridge from Barone Street rooftop

Roof top Couurt yards of Gallery Row 

Roof top view from 760 Magazine Place Condos
Weekly Cruise ships down the Mississippi River.

Jax Brewery to the Mississippi River one night with Cruise ship

Mississippi River Bridge to the westbank and Algiers

View from One River Place where cruise ships dock

Down the Mississippi River
 Home of the New Orleans Saints

You are within walking distance to the Saints Home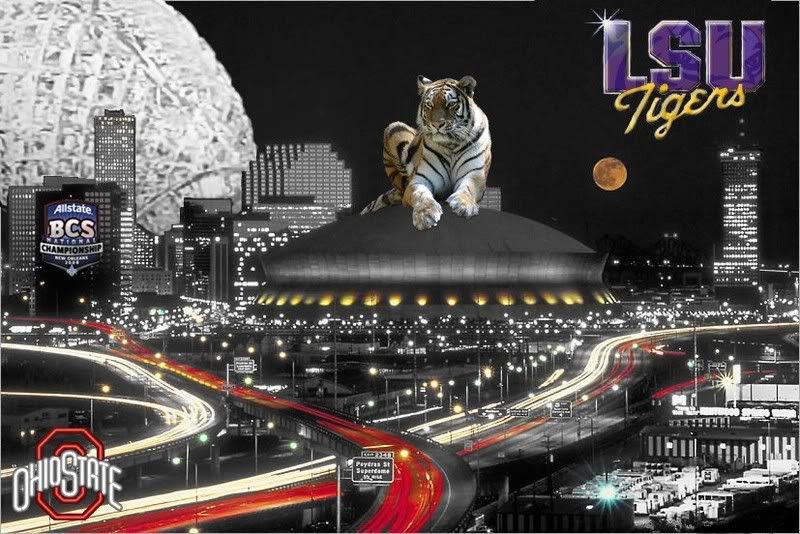 Site of the LSU National Championship Game of 2007
Museums, Plazas and Art Galleries

One of many art museums on Julia Street

Over 200,000 New Orleans residents can claim some Italian Heritage

Italian Plaza in the Central Business District, its hidden so find it!

Spanish Plaza between Riverwalk and Aquarium of Americas
 
Aquarium of the Americas On the Mississippi River

Confederate Museum on Lee Circle 

Louisiana Childerns Museum in the 300 block of Julia Street

World War Two Museum in the Warehouse District
18 PM CST on Sunday, November 19, 2006w

"The World War II museum has always been a big draw for New Orleans. But plans for a $300 million expansion including a hotel and conference center are expected to provide an even bigger boost to the city. Mary Dooley said he visits the museum and enjoy the exhibits. "I'm just fascinated by World War II, all the histories, I've never been to New Orleans, so I thought I'd come and see," said Dooley. She's from Los Angeles, one of the most museum-dense cities in the country, but like many of the visitors at the museum Sunday. A World War II conference brought her to town.

"I'm very impressed with all the planning and all the exhibits and just the people," said Dooley. The expansion plans aim to increase the popularity of the museum and increase tourism to New Orleans.The expansion plans could include a hotel and conference center along Magazine Street, sources say. "Our board of directors, which is a national board, re-committed to the expansion very early. They said we will be a part of New Orleans' Renaissance," said Clem Goldberger, the WWII Museum Marketing Director.

The first phase includes demolition of a warehouse across the street from the museum to clear the site for a theater scheduled for completion in 2008. "Not 3D, but 4D. It's a totally sensory immersion experience. The film is being developed now. Tom Hanks is the executive producer," said Goldberger.

The museum now owns the property from Magazine Street to the Mississippi River Bridge. And with an expansion that large, the museum will definitely be an anchor for the museum district.

Why use a car in this area? Riverwalk entrance from Spanish Plaza.
 
River walk shops, Throw me something mister!

Riverwalk Mall on the Mississippi River with retail shops and food court

Trolley line running from the Convention Center to the French Market

Harrah's Hotel new to skyline in 2006, Fulton and Poydras

Earnst Cafe in the Warehouse District

One block from the Hilton Hotel on Convention Center Blvd. Warehouse Nights

New Fulton Street Entertainment Zone under developement

Atmosphere of Music makes this New Orleans

Flag flys atop Harrahs on a clear day in New Orleans
.
Mid Jan day after the Saints defeated the Eagles

Life becomes more livable with addition of Harrahs New Hotel
 New Orleans River Front

View from Algiers on the westbank 

Central Business District

Jesuit Church on Barone St. New Orleans Business District

Gallier Hall on St. Charles Ave.

Hotels are Abundant in the New Orleans Warehouse District

St. Charles Street Car Line runs from Canal to uptown past Tulane University

 Canal St. Street Car Line, travels from Riverwalk to City Park

Lee Circle on the Edge of the Warehouse District on St. Charles Ave., General Lee

 Demographics
The Warehouse District is where the locals want to live to experience downtown living. You will find many young professionals that want something nice but do not need a lot of room. I have sold many lawyers, CPA, nurses, pharmacy reps, doctors, residents, traveling sales people, second homers, Harrahs employees and just people that like the experience of not having to use the car all the time. When your starting prices are in the 180s you have to have a decent job to live in the area. I also sell a lot of self-employed people in a variety of ventures. it makes it a nice mixture of  people. 
 Places to Drink and Eat

Emerils on the corner of Julia and Tchoupitoulas Street

Lucy's on Tchoupitoulas Street

 Restaurant August, Highly rated

 PJ 's  Coffee Shop Warehouse District  

Deanies for breakfast or lunch on Annunciation, Closes at 3pm

 Second homes behind the gates
This is a great place to have a second home. Its close to everything as you can see by the photos. You can walk to the French Quarter or ride the streetcar uptown. The area is very safe and is 98% condo occupied. The units are going to be historic in nature. People like the high ceilings, exposed beams, large windows, wood floors, courtyards, rooftop courtyards and open spaces. Most of the units are going to be small but feel larger due to the historic characteristics

Courtyard and pool of the Cotton Mills Condos at 920 Poeyfarre


Courtyard and Pool at 1107 S. Peters, The Federal Fibre Mills


Condos and townhomes at 801 St. Joesph Street

Great place to have a second home for Business and Pleasure. You are close to the French Quarter but far enough away to enjoy other things. Many of our clients use this as a weekend getaway as it is very different from most places in the United States. Your can rent your second home for 6 months of the year when you are not using it. The appreciation is also a bonus.
 Links to sites and places
New Orleans Condos, take a few minutes to let us know what you need as far as commute time, schools, location, type of condo, price range, size and amenities you are looking for. Putting this in your own works will help us in your search, let us know what you like to do.  Thanks Eric and Patti.
E-mail Eric or Patti to get additional Information on the Warehouse District in general. Find out about past sales and future potential appreciation. We will send you the present listings with the pros and cons of the various units availiable. then we will followup with you for the best picks for you needs.
ericbouler@prodigy.net    
Save your favorite homes
Get new property alerts
Share with friends and family

Find and compare local neighborhood home values